Close Menu
Terms & Conditions
JD Sports Fashion Australia PTY LTD
Terms: Sale of Goods – Online
www.jd-sports.com.au
IMPORTANT: PLEASE READ
WE DRAW YOUR ATTENTION TO THESE TERMS WHICH APPLY WHENEVER YOU BUY GOODS FROM US ONLINE. PLEASE READ THEM VERY CAREFULLY BEFORE YOU PROCEED TO MAKE YOUR PURCHASE BECAUSE THEY EXPLAIN IMPORTANT INFORMATION ABOUT THE BASIS ON WHICH WE WILL SELL GOODS TO YOU.
BY PLACING AN ORDER YOU AGREE TO BE BOUND BY THESE TERMS.
YOU SHOULD PRINT AND KEEP A COPY OF THESE TERMS FOR YOUR RECORDS.
In these Terms:
"Website" means Our website at www.jd-sports.com.au and the JD mobile app.
"Goods" means the goods which We will supply to You in accordance with these Terms.
"Order" means an order which You place with Us detailing the Goods You wish to buy from Us.
"We/Us/Our" means JD Sports Fashion Australia Pty Ltd ABN 614310075.
"You/Your" means you, the person using Our Website and/or buying Goods from Us.
1. HOW THESE TERMS APPLY
1.1 The Terms in Section A explain how Our Website must be used. They apply to ALL users of the Website. Section B also applies when You buy Goods using the Website or over the telephone. We may amend the Terms from time to time and you are advised to check them regularly for any changes which We make.
1.2 When You use the Website, We may gather information about You and Your visit to the Website. Information about this can be found in our Privacy Policy which forms part of these Terms. The Privacy Policy and these Terms together govern Our relationship with You and form the contract between us ("Contract").
Section A: Terms of Website Use
2. ABOUT THIS WEBSITE
2.1 This Website is aimed at people who are consumers. The information on this Website is in English, all communications shall be in English and the Website is designed to comply with Australian law. We may restrict access to some parts of the Website to users who have registered with Us
2.2 This Website is operated by JD Sports Fashion Australia Pty Ltd, a company registered in Australia with ABN 614310075. Our registered office is in Sydney, Australia.
3. OUR RIGHTS IN THE WEBSITE
The copyright and other ownership rights (known as "Intellectual Property Rights") in this Website and its contents (including design, text, logos, trade names, graphics, software and any other material) are owned by Us or Our licensors. You must not yourself or allow anyone else to publish, copy, distribute or modify any of the content of this Website (© JD Sports Fashion Plc 2017. All Rights Reserved.) Anyone may view this Website and print pages from it for personal use only, for browsing Our products and placing an Order with Us. Any other use is strictly prohibited without Our prior written consent. You must not make any copy of any material from the Website for any business related use whatsoever.
You must not in any way copy, reproduce or use any trademarks, logos or brand names which appear on the Website. Linking to Our Website on other websites is at Our discretion and We may require that You stop providing links to Our Website at any time.
We may use any information which you upload to Our Website as We decide and We may also disclose that information to a third party.
4. WEBSITE CONTENT
We have taken great care in compiling this Website but neither We nor Our directors, employees or other representatives or any other companies within Our group of companies will be responsible for any damages, losses or costs however they arise as a result of Your use of or reliance on the Website. Although We aim to provide information which is accurate and up to date, We do not guarantee to do so. You are responsible for making sure that Your reliance on this Website is suitable for Your own purposes and the information which We provide is not intended to be advice which You should rely on. The information contained on this Website is provided on an "AS IS" basis and We exclude all warranties and representations of any kind with respect to this Website and its contents to the fullest extent which the law allows.
We may change, remove or in any other way adapt the content of Our Website at any time and without advance notice.
We may provide links to other websites. If we do this, those links are provided for Your convenience only and We cannot be responsible for the content or availability of those websites or Your use of them.
We do not guarantee that this Website will always be available or be free from error, virus or similar.
We are under a legal duty to supply goods that are in conformity with the Contract and we aim to ensure that the product images on Our Website are as accurate as possible but there may be slight colour variations between the Goods and the images shown online.
5. HOW YOU MUST USE THIS WEBSITE
Submissions or comments which are in any way defamatory, abusive, obscene, unlawful, sexist, racist or which may in any way cause offence to any person are strictly prohibited. You must not use any abusive language, be aggressive, swear, threaten, harass or abuse any other person including but not limited to other users of this Website.
All information which You submit should be accurate, truthful and should not be copied.
You must use Your own identity at all times when using the Website and should ensure that all information which You provide is accurate and up to date to the best of Your knowledge. You must not use information about any other person except if You have their permission to do so.
You must not corrupt the Website, flood it with information causing it to malfunction or use any features which may affect the Website such as any worms, viruses or similar harmful elements. The use of spam (that is, multiple, unsolicited or undesired bulk e-mails) is also forbidden.
We will not be liable for any loss or damage which You suffer as a result of any harmful material infecting Your computer, data or other material due to Your use of Our Website.
If You have a password as part of Our security procedures, You must treat that information as confidential and must not disclose it to anyone.
We may refuse access to this Website to anyone who does not comply with these Terms.
Section B: Terms of Sale
6. OUR AGREEMENT FOR THE SALE OF GOODS AND THE ORDERING PROCESS
6.1 The Website displays Goods which are advertised for sale and gives information about them. By advertising Goods on the Website, We are inviting You to place an Order with Us. If You place an Order, We are not obliged to accept that Order and the Contract between Us will only be formed if and when We accept Your Order. Neither submitting an electronic order form, nor completing the checkout process constitutes Our acceptance of Your Order. Our acceptance of Your Order and the completion of the Contract between You and Us will take place upon despatch to you of the Goods. You may include any number of items within a single Order, subject to any restrictions set out in these Terms or on the Website and each Order which You place will be a separate Contract between Us. We reserve the right to refuse to supply Goods to any person.
6.2 Any variation of the Contract must be expressly agreed between You and Us.
6.3 The following paragraphs explain the process which You will need to go through to place an Order and how the Contract for the sale of Goods between us will be formed. This section also explains important information about payment and delivery.
Step 1 - Choosing your Goods
You can select a product for purchase by clicking on the item which You are interested in and then clicking on "Add to Basket".
Step 2 –Reviewing Your Basket
You can review the products which You have added to Your basket. You can change the contents of Your basket by amending the quantity of Goods You want to order (which may be subject to a maximum number of items, per size from time to time), removing any unwanted items by clicking 'Remove' and viewing the basket total value. You can also enter any promotional code which You may have. Entering a valid promotional code and clicking 'Redeem' will update the basket total. You can then continue shopping and adding to Your basket if You wish or if You don't want to buy anything else, go straight to the next step.
Step 3 – Going to Checkout
Once You have finished shopping, You can proceed to Checkout by clicking on "Continue" or by hovering over the basket icon in the top right hand corner of the page and then clicking "Checkout".
Step 4 – Customer registration
You will then be asked whether You are a guest or an existing customer. To register as a guest customer You will be asked to provide Your e-mail address. We will then store that information for the purposes of processing Your Order but it will not be recognised next time You visit the Website. Existing customers will be asked for a password and e-mail address to login, each time an Order is placed. Alternatively, you have the option to pay with PayPal at this stage by clicking on the PayPal link.
Step 5 – Completing Your Address and Delivery Details
If You are a guest Customer, You will be given a list of delivery options. Once You have chosen Your option, You will be asked to enter Your delivery address or a town or postcode to find your nearest collection point. If You are an existing Customer, You will be shown a list of any delivery addresses You have previously entered. You will have the option of selecting the same address for Your billing address. Alternatively, on the next screen, You can enter a different billing address. You must provide us with the correct address details. We will not be liable for any delay to or failure of delivery as a result of Your failure to provide accurate address details.
Step 6 – Your Order Summary and Payment Information
You will then need to choose Your payment method and enter Your payment details. Please check this information very carefully. You will then be given the option to save such details for Your next visit. If You are an existing customer and you have previously saved Your payment details, they will appear here. Your Order summary page will then appear in the right hand corner. This includes details of the Goods in Your Order. You should check the details at this stage very carefully as this is the final stage in the Order process at which You can correct any mistakes or change the Goods which You want to Order. You can do this by returning to the home page and completing the process set out above again. If You are happy with Your Order, click "Place Order & Pay".
Step 7 – Placing Your Order
By clicking on "Place Order & Pay", You are confirming that You have read, understood and accepted these Terms. At this point Your Order will be submitted to Us.
Step 8 – Order Acknowledgement
Once We have received confirmation that Your payment has been authorised, a screen will appear, thanking You for Your Order. You will be given an Order reference and an e-mail will be sent to You to acknowledge Your Order. It will confirm the Goods, price and any delivery charge. Print a copy of the Order acknowledgment and e-mail and keep them for Your records. Please note, Our acceptance of Your Order (regardless of the content of any emails we send you) will only take place on despatch of Your Order.
6.4 We may refuse Your Order or cancel Your Order if we decide it is reasonable to do so which may include circumstances where:
6.4.1 We are unable to obtain authorised payment or the payment process is incomplete; or
6.4.2 We identify a product or pricing error on the Website; or
6.4.3 You fail to meet any criteria for eligibility of purchase which We may impose and notify you of from time to time; or
6.4.4 We suspect that Your Order is related to fraudulent activity; or
6.4.5 You fail to submit all necessary and relevant details to allow Us to fulfil the Order; or
6.4.6 Goods are unavailable or out of stock.
6.5 We may contact You by telephone or email to verify details before We are able to process and despatch Your Order or We may be unable to accept it. For example, We may do this if Your Order is of particularly high value.
6.6 The Goods shown for sale on this Website are intended for private, consumer use and You must not resell Goods or offer them as a commercial enterprise. We reserve the right to limit the total value of Goods which can be included in an Order. If the total value of Goods in Your bag exceeds the limit which We may choose from time to time, then We will contact You.
7. PRICE AND PAYMENT
7.1 Prices and delivery charges are as published on the Website when We accept Your Order. Prices include GST and are in Australian dollars. Delivery charges are shown separately. All applicable delivery charges are as stated on the Website at the time You place Your Order. The delivery charge for the Order is shown on the shopping basket page below Your chosen items. This means that if You order more than one item, there is no delivery charge for the additional items.
7.2 Offers and promotions on the Website are subject to availability and We may change or withdraw them at any time and without notice. Nothing shall oblige Us to maintain offers or promotions for any period. Additional terms may apply, details of which will be displayed.
7.3 We must receive payment for the Goods in full before they are despatched
7.4 We accept payment via Paypal, Afterpay, LayBuy, Klarna, and most major credit and debit cards including Visa, Mastercard, and Maestro. You must only use a card if You are the named cardholder. By placing an Order, You confirm that You are the authorised cardholder. All credit and charge card holders are subject to validation and security checks as well as authorisation by the card issuer and any additional terms imposed by the issuer. If the issuer does not authorise payment, We will not accept Your Order and will not be liable for any delay or non-delivery.
7.5 Your card provider may charge You for using You card. Please check the terms and conditions with Your card provider carefully and in advance of submitting Your payment details.
7.6 If We do not have sufficient stock of Goods, We will notify You by e-mail or telephone and Your credit or debit card transaction will be cancelled or refunded. We will do this as soon as possible and by no later than 30 (thirty) days from the date of Your Order. We will not be responsible for any compensation if Goods which You order are not available for any reason.
7.7 We will validate the names, addresses and other details supplied by You against commercially available records (including Electoral Roll data and credit reference services). We may also use third parties to do this. Information which You provide to Us may be disclosed to a registered credit reference agency which may keep a record of the information. By ordering from Us You agree to such checks. Please refer also to Our Privacy Policy. These measures are taken to protect You, to ensure Your shopping experience with Us is as secure as possible.
7.8 If you choose to make your payment by Afterpay, LayBuy or Klarna, you understand and agree that we are not liable for any fees or additional costs charged to you by Afterpay, LayBuy and/or Klarna, and that such costs are your responsibility.
7.9 If you attempt to make a purchase and the cart price is different to the advertised price, please contact customer care before purchasing so that we may investigate.
8. RETURNS
If You Change Your Mind
8.1 You can return your order to us for a refund, without giving any reason, within 30 days of the day after You receive the Goods in accordance with these Terms.
8.2 You must return the Goods to Us (at your own risk and cost) within 30 days of receiving your order by returning them to any JD Sports store along with the delivery note as proof of purchase or by posting your order back to our Returns centre. We will not be responsible for any costs associated with returning the Goods to Us.
8.3 The Goods must be returned unused with the original packaging, with tags still attached. The original packaging must be returned in the original condition and must not be marked, labelled, damaged, or taped. It is our health and hygiene policy not to offer refunds on underwear, swimwear, face masks or jewellery piercing products unless faulty. We do not accept returns, or provide refunds for Crep Protect branded cleaning products.
8.4 If the nature of the Goods means that You cannot return them by post, You will be responsible for the cost of couriering the Goods to Us; if you contact Customer Care we will try to provide You with an estimate of the courier cost.
8.5 We will ordinarily refund the full purchase price within 14 days of receiving the returned Goods or proof of postage of the same.
8.6 If you are entitled to a refund, your refund will be returned to the same manner payment method and/or account as the original payment method. For purchases made by credit or debit card, the cardholder and the same card are required to process the refund as was originally used for the purchase. Please note that processing of refunds can take up to 7 business days to show on your account due to varying processing times between payment providers.
8.7 You must take care of the products before You return them to Us. We may reduce the amount We refund to You if You use them, damage them or otherwise do something beyond what is reasonably necessary to examine them that reduces their resale value.
8.8 You are not able to cancel any Goods, which have been personalised to your requirements (for example football shirts featuring Your name).
If Things Go Wrong
8.9 We warrant that the Goods which we supply are of satisfactory quality and are fit for the purpose for which Goods of that nature are commonly supplied.
8.10 If You return Goods to Us for a reason other than if You change Your mind, We will inspect the Goods and either replace them or refund the full purchase price for Goods if we accept that there is a manufacturing defect or other fault in the Goods. This is subject to You returning the Goods to Us within a reasonable period.
8.11 We will replace the Goods or refund You provided that the defect or fault is not caused by usual wear and tear, damage caused deliberately or accidentally, Your negligence or if You fail to follow product instructions or if the Goods have been misused, altered or repaired without Our approval. We will provide a free returns label for all approved faulty returns. Where You have returned Goods to Us without using the free returns label, We will not be liable for any associated costs incurred by You. If We do not find any fault or defect then Your cancellation and refund rights are limited to those set out in Clauses 8.1 to 8.7 above although this does not affect your statutory rights. Subject to Clause 9 below, the remedy in this Clause 8.10 represents our entire liability to You for any claim in respect of the Goods which the law provides, in so far as We are permitted to limit Our liability to You.
8.12 If You believe that Goods have a defect then You should not make any further use of them before returning them to Us. Nothing in these Terms shall affect Your statutory rights. These are Your rights granted by law and which cannot be changed by Us.
8.13 If You wish to return Goods in accordance with Clause 8.11 You may either:
8.13.1 Return the Goods to Us in an unused, reasonable condition to the returns address in Clause 12.10; OR
8.13.2 if you have paid using a credit or debit card, Afterpay, LayBuy, Klarna or PayPal you can return the Goods in a reasonable condition to any JD store together with the despatch email or delivery note as proof of purchase.
8.14 We will aim to process Your refund or replace the Goods as soon as possible but will do so within 30 (thirty) days of You returning the Goods to Us. If you have paid using a credit or debit card and if You choose to return Goods to one of Our stores, any refund or replacement due may be made at that time except that any delivery charge refunds which are due will be processed separately. We reserve the right to send any Goods which You claim are faulty to Our inspections team.
8.15 To assist both You and Us with the refund process, we ask that You use a tracked postage service for all returns to Our returns centre. Where a parcel is lost in transit, failure to provide Us with a return tracking number and non-receipt of the returns by Us may impact Your rights to a refund.
9. OUR LIABILITY
9.1 NOTHING IN THE CONTRACT OR ELSEWHERE WILL EXCLUDE OR LIMIT OUR LIABILITY FOR DEATH OR PERSONAL INJURY CAUSED BY OUR NEGLIGENCE OR ANY LIABILITY FOR FRAUDULENT MISREPRESENTATION OR FRAUD OR LIABILITY WHICH WE ARE RESPONSIBLE FOR IN RELATION TO CONSUMER PROTECTION RIGHTS OR FOR ANY OTHER MATTERS WHICH IT WOULD BE ILLEGAL FOR US TO EXCLUDE. YOUR STATUTORY RIGHTS ARE NOT AFFECTED.
9.2 TO THE EXTENT THAT WE ARE LIABLE TO YOU IN RESPECT OF BREACH OF CONTRACT, FOR NEGLIGENCE OR FOR ANY OTHER LIABILITY IN RELATION TO THE GOODS OR THIS CONTRACT OR OTHERWISE AND TO THE MAXIMUM EXTENT PERMITTED BY LAW, OUR TOTAL LIABILITY TO YOU WILL BE LIMITED TO THREE TIMES THE PRICE OF THE GOODS WHICH ARE THE SUBJECT OF THE LIABILITY, PAID BY YOU TO US.
9.3 Some of the items which We offer for sale are fashion items and may not be suitable for sports or other activities. You should therefore satisfy yourself that items are suitable for the type of sports activity that You wish to use them for.
10. DELIVERY
10.1 We aim to deliver the Goods within the indicative timescales shown on Our Website. References to "working day" shall mean any day of the week excluding Sundays and Bank Holidays. However, time is not of the essence for delivery or performance and all delivery dates specified on our Website and in any correspondence are estimates only. This means that We will not be responsible if Goods are delivered outside those times and We will not be liable for the consequences of any delay. If We are unable to deliver the Goods within the indicated timescale, We shall use reasonable efforts to tell You this by e-mail and give an amended delivery estimate.
10.2 If Goods are out of stock then We will let you know by e-mail.
10.3 If You Order more than one product, We do not guarantee that all Goods will be delivered to You in one delivery and We reserve the right to deliver in multiple consignments.
10.4 Ownership of the Goods will only pass to You upon delivery of the Goods. The Goods will be at Your risk from the time of delivery and You should therefore take reasonable care of them.
10.5 If the Goods or quantity which You receive are not as You ordered due to Our error then You should inform Us by telephone, email or letter using the contact details set out at Clause 12.10, as soon as possible after You receive the Goods and become aware of the error. We will make good any error. We ask You to contact Us in advance to arrange Your return. We will provide a free returns label to return the item(s) back to our warehouse. Any Goods which You receive in error and intend to return should not be used by You and must be returned according to the standards set out in the above returns policy (8.3).
10.6 Goods will be delivered to the address which You provide in the Order process however delivery practices may vary depending on which carrier is delivering the Goods. You must provide a valid address for delivery. The delivery method which We use may vary depending on the nature and number of the Goods. We shall select what We think is the most appropriate delivery method for the Goods. For further information on deliveries please see Delivery Info
10.7 We reserve the right to make alternative arrangements for delivery, which will depend upon the carrier We use to deliver the Goods. This may include leaving the Goods with a neighbour or in a safe place in or around Your property.
10.8 If the Goods are not delivered on the date expected you should notify us of such non-delivery within 30 days of such failure of delivery.
10.9 Where a delivery is misplaced or missing, We may require You to complete a Missing Parcel Declaration.
Delivery Restrictions
10.10 As a result of various international carrier restrictions, certain products We sell are not eligible for international delivery. This will either be detailed in the item product description, at the checkout stage when You add such items to Your basket or, in limited circumstances, We may have to cancel Your Order and issue You with a full refund.
11. OUR RIGHTS IN THE GOODS
All ownership rights known as intellectual property rights in the Goods including all designs, trade marks, brand names, images and logos are and shall remain Our property or those of Our licensors. At no time shall any rights, title or interest in the intellectual property rights pass to You.
12. GENERAL
12.1 We will not be in any way responsible to You for a failure to sell Goods which You wish to buy or otherwise for a failure to comply with Our obligations under the Contract or any costs or liabilities which You incur as a result of any circumstances beyond Our reasonable control including but not limited to any act of God, flood, fire, trade dispute, lack of third party materials or services or terrorist acts, or epidemics, or pandemics.
12.2 The Contract between You and Us is binding. You may not transfer or assign Your rights or obligations to another person without Our express agreement. We may transfer or assign Our rights and obligations under the Contract or appoint third parties to assist Us in performing Our obligations at any time provided that this will not reduce Our obligations to You.
12.3 If any clause of this Contract is found in any way to be void by a Court or other competent authority then all other clauses of the Contract will continue to apply.
12.4 If either We or You do not at any time act on any rights which we have under this Contract then it will not affect the rights of either of us to enforce any rights at a later stage. If either of us chooses not to rely on a right which we have, it will not affect any other rights which either of us has.
12.5 This Contract is subject to Australian law and both We and You agree that any dispute arising under or connected to it will be decided by the Australian courts.
12.6 We may amend these Terms at any time and without notice to You. Any change will take effect immediately after being posted on the Website and will be deemed to be accepted by any person who uses the Website. Where You have already placed an Order, the Contract will remain subject to the version of the Terms which were in place at the time at which You placed Your Order, subject to any changes expressly agreed between You and Us.
12.7 Nothing in these Terms seeks to exclude or limit any rights available under applicable law which cannot be excluded or limited. This means that these Terms will not change any rights which the law grants to You which that law does not allow Us to change or limit.
12.8 Any notice You send to Us will be deemed delivered as follows, depending on how You send it:
12.8.1 on the day on which it is left if You deliver the notice by hand; or
12.8.2 on the day that is 5 business days on which it was posted if You post the notice as shown on proof of postage; or
12.8.3 on the day on which it is sent correctly if by fax or email;
and in each case it should be sent to the address set out at Clause 12.10.
12.9 A person who is not party to this Contract shall have no right to enforce any term of it which means that only We and You have rights under it. This does not affect any right or remedy of any person which exists or is available otherwise than under law.
12.10 The Contract is the entire agreement and understanding between Us in respect of its subject matter and will supersede and replace any prior agreements, understandings or arrangements whether written or verbal. We each acknowledge that in entering into the Contract neither of us has relied on any representation or promise given by the other or implied from anything said or written other than as specifically set out in the Contract or on the Website. If you are uncertain as to your rights under the Contract or you want any explanation about them please write to or email our customer services department, at the address set out below.
jd-sports.com.au
Level 12,
338 Pitt St,
Sydney
2000.
Email: customercare@jd-sports.com.au
JD Sports Fashion Australia Pty Ltd
Exclusive Access Offer Terms and Conditions
1. Exclusive Access offers ("Offer") are organised by JD Sports Fashion Australia Pty Ltd ("Organiser") and are subject to the following Terms and Conditions.
2. PARTICIPATION & REGISTRATION REQUIREMENTS: Participants may be required to complete online registration forms during specified registration periods ("Registration Period"). By registering, participants agree to accept these Terms and Conditions and agree to receive future marketing material from the Organiser. Participants are registering for the opportunity to purchase exclusive products in their size("Eligible Product").
3. Participation is open only to Australian and New Zealand residents:
who are 18 years of age or older; and
who have a valid PayPal account and verified, address and postcode,
except directors, officers, management and employees (and the immediate families of directors, officers, management and employees) of the Organiser, or of the agencies or companies or participating store(s) associated with this Offer.
4. It is the Successful Participant's responsibility to:
complete all stages of the registration form;
complete the PayPal checkout;
provide accurate contact details;
provide valid proof of age promptly upon the Organiser's request;
adhere to all local laws; and
comply with any rules, instructions, requirements, terms and conditions of the Organiser.
5. Once a participant has completed the PayPal checkout, the amount of the Eligible Product is held as a pre-authorised amount until the end of the Registration Period.
6. Only one (1) registration per person is allowed. Should there be more than one (1) registration from the same participant, only the first registration will be accepted.
7. The Organiser will not be responsible for registrations that are excluded due to being lost, delayed, misdirected, incorrect or incomplete or cannot be delivered or entered for any technical or other reason.
8. SUCCESSFUL PARTICIPANT SELECTION: At the end of the Registration Period, the Organiser will collate all valid and eligible registrations. The Organiser will then determine the participants who will be eligible to purchase the Eligible Product by conducting a random electronic draw from all valid online registrations received (subject to availability).
9. Draws will be held at JD Sports Head Office, Level 12, 54 Park Street, Sydney on days and at times specified by the Organiser from time to time to determine which registered participants will receive the opportunity to purchase the Eligible Product. Those participants will be deemed the "Successful Participants
10. If a participant is not successful, or if the Eligible Product cannot be fulfilled for any reason, the pre-authorised amount will be released or transferred back to the unsuccessful participant (as the case may be) after the offer has ended (depending on banks this may take 3-5 days) without penalty to the Organiser.
11. Successful Participants are entitled to purchase only one (1) Eligible Product.
12. ELIGIBLE PRODUCT: Eligible Product sizes, styles and colours are subject to availability and will be distributed at the Organiser's discretion. The Offer may not be exchanged for a cash value, nor is it transferable.
13. TRIAL: There will be no free trial or trying on of product prior to purchase of the Eligible Product.
14. PAYMENT, DISCOUNTS & OTHER OFFERS: It is the Successful Participant's responsibility to arrange payment via PayPal. No discounts can be used for the purchase of the Eligible Product. This Offer is not available in conjunction with any other offer.
15. DELIVERY AND RETURNS: The purchase of the Eligible Product is subject to the Organiser's Terms and Conditions available at https://www.jd-sports.com.au/customer-service/terms/. In the event of any conflict between the Organiser's Terms and Conditions and these Terms and Conditions, these Terms and Conditions will apply.
16. Upon receiving valid payment, the Organiser will deliver the Eligible Product in accordance with the delivery method selected by the Successful Participant.
17. OTHER MATTERS RELATING TO THE OFFER: The Organiser reserves the ultimate right to refuse customers who do not follow the prescribed Offer and sales mechanism and/or deny any sale transactions at their sole discretion without reason(s) or further reference to any party.
18. The Organiser's decision is final and no correspondence will be entertained. The Organiser reserves the rights to modify the Terms and Conditions herein applicable to the Offer and/or terminate this Offer without prior notice or further reference to any party.
19. If for any reason any aspect of this Offer is not capable of running as planned, including by reason of computer virus, communications network failure, bugs, tampering, unauthorised intervention, fraud, technical failure or any cause beyond the control of the Organiser, the Organiser may in its sole discretion cancel, terminate, modify or suspend the Offer, or invalidate any affected registrations.
20. The Organiser is not liable for any tax implications arising from participation in the Offer. Independent financial advice should be sought. Where this Offer involves, for GST purposes, supplies being made for non-monetary consideration, entrants will follow the Australian Taxation Office's stated view that where the parties are at arm's length, goods and services exchanged are of equal GST inclusive market values.
21. The Organiser and its associated agencies and companies will not be liable for any loss (including, without limitation, indirect, special or consequential loss or loss of profits), expense, damage, personal injury, illness or death which is suffered or sustained (whether or not arising from any person's negligence) in connection with this competition or accepting or using any prize, except for any liability which cannot be excluded by law (in which case that liability is limited to the minimum allowable by law). Nothing in these conditions restricts, excludes or modifies or purports to restrict, exclude or modify any statutory consumer rights under any applicable law including the Competition and Consumer Act 2010 (Cth).
22. The information participants provide will be used by the Organiser for the purpose of conducting this Offer. The Organiser discloses participants' personal information to its related companies, contractors and agents to assist in conducting this Offer, storing data or communicating with participants. Those disclosures may be made to organisations in locations such as the United Kingdom. By registering in this Offer and providing us with their personal information participants agree that they will be opted in to receive regular marketing communications (including notifications of new products and offers) from the Organiser. Participants can unsubscribe at any time by following the instructions contained in the promotional emails. We may also use participant's personal information for market research activities. For full details on how the Organiser uses your information, how you can access or correct personal information we hold about you, how you can make a privacy complaint and how we will deal with a privacy complaint view our Privacy Policy here: https://www.jd-sports.com.au/customer-service/privacy/.
23. The Organiser may communicate or advertise this Offer using Facebook. This Offer is in no way sponsored, endorsed or administered by, or associated with Facebook or suppliers of the Eligible Product. Participants are providing their information to the Organiser and not to Facebook. Each participant completely releases Facebook or suppliers of the Eligible Product from any and all liability.
JD SPORTS APP GAME COMPETITION
strong>
1. By entering into this free prize draw competition, all participants will be deemed to have accepted and be bound by these Terms and Conditions. All entry instructions form part of these Terms and Conditions.
2. This competition is open to all AU residents, except for employees of JD Sports Fashion plc, their families, agencies or any other company directly connected with the administration of this promotion.
3. The competition starts at 9:00am (AEDT) on 08.11.21 and will run until 23:59pm on 26.12.21.
4. All entries must be received by 23:59pm (AEDT) on 26.12.21.
5. Any entries that are incomplete, illegible or do not arrive within the specified time frame will not be accepted and the decision of JD Sports Fashion plc will be final.
6. The decision of JD Sports Fashion plc is final and no correspondence will be entered into.
7. Participants may attempt the game as many times as they wish. Each qualifying participant will be entered only once into the prize draw. Only participants with a valid submitted score will be entered into the prize draw.
8. There is three individual prizes to be won. The prize is a gift card to the value of $500 AUD. The winners are to be selected at the end of the competition period. The competition will run from 08.11.21 to 26.12.21.
9. The winner will be drawn at random from participants who have submitted a valid score within the relevant dates of the competition period, which is 8.11.12 to 26.12.21
10. The winners will be contacted via email. The winners will be selected at random from all participants who have submitted a valid score. Should there be no response to this email within 48 hours or should the email be returned as undeliverable for any reason, including but not limited to an invalid email address, JD Sports Fashion plc reserves the right to disqualify that entry and select an alternative winner. JD Sports Fashion plc accepts no responsibility for any delays in the delivery of the prize due to supply issues or any other unforeseen circumstances.
11. Entrants must be over the age of 18 at the time of participation to enter the free prize draw competition.
12. The prize is non-transferable and there are no cash alternatives. No other costs will be covered.
13. The prize is subject to availability and usual JD Sports Fashion plc terms & conditions apply.
14. By entering this promotion you give permission for JD Sports Fashion plc to post your first name and last name on our website and social media outlets should you win the prize draw.
15. By opting-in to marketing permissions, you agree to receive email correspondence from JD Sports Fashion plc informing you of products and services that may be of interest to you. You may unsubscribe to this email correspondence at any time using the unsubscribe link provided in the emails.
16. JD Sports Fashion plc accepts no responsibility for any entries not received, or for undelivered or delayed messages which were unable to be sent or received due to technical failure or any other reason beyond its control. No responsibility will be accepted by JD Sports Fashion plc for failed, partial or garbled computer transmissions, for any computer, telephone, cable, network, electronic or internet hardware or software malfunctions, failures, connections, availability, for the acts or omissions of any service provider, internet, accessibility or availability or for traffic congestion or unauthorised human act.
17. Any personal data relating to the competition entrants will be used solely in accordance with current AU data protection legislation and will not be disclosed to a third party without the individual's prior consent.
18. No warranty or guarantee is given by JD Sports Fashion plc in to relation to the prize. To the fullest extent permitted by law, JD Sports Fashion plc, its agents, associated companies, and trading partners will not be liable for any loss, damage, delay, additional expenses, injury or death howsoever caused, whether in contract, tort (including without limitation negligence, fraud or malicious act), statutory or otherwise arising out of the Competition or in connection with the acceptance of these terms and conditions or receipt or use of any prize awarded pursuant to the Competition. JD Sports Fashion plc does not recommend or guarantee the performance of any contractor or the obligations of any third parties associated with the prizes (including without limitation the manufacturer or promoter of any prize). JD Sports Fashion plc will not be liable for any fraud committed by any third party.
19. JD Sports Fashion plc reserves the right to vary, cancel or modify the Competition and/or the terms and conditions at any time and for whatever reason and/or amend or withdraw the Competition (and/or any related prizes) in whole or in part at any time due to unforeseen circumstances. JD Sports Fashion plc is also entitled to vary the prize if, due to unforeseen circumstances it becomes impossible to provide the prizes as described or in its opinion, it would be inappropriate in any way. In that event, a prize of equal or greater value will be offered.
20. JD Sports Fashion plc at its sole discretion and at any time has the right to remove a participant from the Competition if it has reasonable cause to believe that the participant has acted or is acting fraudulently, illegally or in an unauthorised manner.
21. This competition is governed by Australian law. If any provision of these Terms and Conditions is found to be unlawful, void or for any reason unenforceable, then that provision shall be deemed severable and shall not affect the validity and enforceability of the remaining provisions.
ZIP Pay Terms & Conditions Current as at 1 November 2021
Zip's Rewards Program (Rewards Program) is our way of rewarding you for using Zip!
1. Acceptance You agree to comply with, and accept the terms and conditions of, these Rewards Program T&Cs (and any other T&Cs that may apply from time to time to this Rewards Program, including any specific Promotion T&Cs) on your first participation in a Promotion.
You also agree that we can communicate with you electronically about this Rewards Program (and this Rewards Program's Promotions) through the App, SMS, email and any other electronic means that is made available from time to time.
We may collect personal information about you in order to provide you with the benefits of this Rewards Program and for the purposes otherwise set out in our Privacy Policy at https://zip.co/page/privacy. We may use and disclose your personal information (including transaction information) for the purposes of providing direct and targeted advertising to you in connection with our Rewards Program or our services, more generally. If you do not wish to receive this information, please follow the steps in our Privacy Policy.
Our Privacy Policy explains: (i) how we store and use, and how you may access and correct personal information; (ii) how you can lodge complaint regarding the handling of your personal information; and (iii) how we will handle any complaint.
By providing your personal information to us, you consent to the collection, use, storage and disclosure of that information as described in the Privacy Policy and these Rewards Program T&Cs.
2. Who are we This Rewards Program is offered and run by Zip.
REWARDS PROGRAM
3. What is this Rewards Program
We are now formally introducing our Rewards Program! As we said above, this is our way of rewarding you for using Zip as a payment method.
Every time you engage in an Eligible Activity, you are accumulating Rewards and on your way to meeting your Rewards Target.
When you reach that Rewards Target, you may ask us to redeem the value of the Rewards Target as a credit to your Zip Pay account (or to any other Zip Account or means that we make available to you, from time to time). That's right – we reward you, so you can keep using Zip at those shops you love!
You can accumulate Rewards towards the Rewards Targets by participating in our Promotions. Promotions can be used in conjunction with one another – you have the flexibility to participate in as many Promotions as you like to accumulate Rewards towards the Reward Target.
At this time, this Rewards Program only applies to eligible Zip Pay transactions. But we reserve the right to (and come on, you probably want us to) expand this Rewards Program to other Zip transactions, services or products. If we do, we will let you know (in the App or through other communications methods). If you have unsubscribed from receiving our marketing, you will not receive these notices (but don't worry, you can reach out to us by emailing hello@care.zip.co to resubscribe to marketing).
4. Reward Promotions Here at Zip, we like to keep things fresh for you! This is why we let you accumulate Rewards via our Promotions.
These Promotions will vary – some will be longer term, general Promotions, while others will be targeted (for example, they may be linked to a specific retailer, subscription service, or activity).
Each Promotion will have a different Reward. The time it takes to meet your Rewards Target will depend on your participation in Promotions and the rate of Reward under each Promotion.
You can monitor your Reward balance in the App.
5. How do I find out what Reward Promotions are running? We will inform you of all Promotions via our App.
Each Promotion will have its own T&Cs which may include: what Eligible Activities accumulate Rewards; the Reward for that Promotion; the Promotion period; and other key conditions and features.
By participating in a Promotion, you agree to be bound by the relevant Promotion T&Cs.
What is an Eligible Activity? These may vary depending on the Promotion, but in a nutshell, any activity that accumulates a Reward under a Promotion. Of course, we can mix it up, so keep an eye on those Promotions!
How much are Rewards worth? Again, the Reward value attached to any Eligible Activity will vary depending on the Promotion. The Reward will be outlined in each Promotion.
6. How do I redeem my Reward Target? Via the App! Go to the Zip Rewards section of your App. You can request a redemption of your Rewards equal to the Rewards Target once you have reached or exceeded the Reward Target. You can only redeem your Rewards in amounts that equal the Rewards Target – for example, if the Rewards Target is $20 and you have accumulated $30 in Rewards, you can request a redemption of $20 which will reduce your post-redemption Rewards balance to $10.
We are not obliged to agree to your redemption request unless you comply with the Rules outlined below. If we do agree to your request, the amount of the redeemed Reward Target will: be applied as a credit to your Zip Account, or made available to you (other than in cash) to pay for other goods or services, within 5 Business Days of redemption. This credit is not applied to the minimum monthly payment you are required to pay under the Zip Account T&Cs. if applicable, appear as a transaction on your Zip statement with the following description: Reward redeemed.
Redemption of any Reward Target is subject to you complying with the below Rules and the Rewards Program T&Cs.
Unless we advise otherwise, you cannot reverse a redemption once it is made.
RULES
7. Participation By participating in this Rewards Program and in any particular Promotion, you agree to be bound by the following rules:
8. Reward & Reward Target Rules A maximum Reward per Eligible Activity may apply. If it does, it will be stated in Promotion T&Cs.
You may accumulate up to a monetary equivalent value of $1,000 in Rewards in any consecutive 30 day period. Any accumulation above the monetary equivalent value of $1,000 in this consecutive period is forfeited. For example, if you accumulate and redeem $300 in Rewards on day 15 of a consecutive 30 day period, you can only accumulate and/or redeem a further $700 in Rewards in the remaining 15 days in a consecutive 30 day period.
Your Rewards balance cannot exceed the monetary equivalent value of $1,000 in Rewards at any time. Once this monetary equivalent value is reached, the Rewards must be redeemed (via the Reward Target) before further Rewards may be accumulated. This is always subject to the maximum accrual of a monetary equivalent value of $1,000 in Rewards in any consecutive 30 day period.
The Reward Target is subject to change. Once you have met one Reward Target and redeemed the accumulation of your Rewards equal to the Reward Target, we will notify you of your new Reward Target in the App. Your post-redemption Rewards balance and all subsequent accrual of Rewards will then be applied towards the new Rewards Target.
You can only redeem 6 Reward Targets in each consecutive 24 hour period.
You cannot request a redemption of (and we are not liable to you for) any Reward amount that is less than the Reward Target.
Rewards are not money or a deposit or property and cannot be sold or transferred to third parties.
Rewards are not refundable for cash if you do not redeem them prior to expiry.
9. Excluded Transactions The Promotion T&Cs will specify the transactions that are considered to be Eligible Activities. Without limiting the criteria in the Promotion T&Cs, you agree that you cannot accumulate Rewards on: unauthorised transactions on your Zip Account; any transactions that we reasonably suspect are suspicious, fraudulent or illegal; wire transfers; betting/casino gambling; any other transactions reasonably determined by Zip from time to time; and any other transactions blocked or declined by Zip in accordance with the relevant Zip Account T&Cs.
10. Redemption Rules Unless otherwise stated, the Rewards Target can only be redeemed as credit to your Zip Pay account which will reduce your Outstanding Balance. You will not be able to withdraw the credit from your Zip Account or convert it to cash.
We may, at our discretion, make other redemption methods available.
If your Zip Account is in arrears as at the time you redeem a Reward Target, the credit value of the Reward Target will result in a reduction of the amount you owe to Zip. This credit value is not applied to the minimum monthly payment you are required to pay under the Zip Account T&Cs – you must continue to pay us this amount in accordance with the Zip Account T&C.
11. Refund, cancellation or variation of transactions rules Should any order, transaction, purchase, or activity associated with an Eligible Activity be cancelled, refunded, or varied in any manner (including a partial refund), Zip reserves the right to deduct the applicable Reward amount from your Reward balance by an amount that is equivalent to the cancellation, refund, or variation and the corresponding Reward amount earned for a particular Promotion (the Adjustment Amount). For example, if you accumulated a $10 Reward for an Eligible Activity and that Eligible Activity that is subsequently reversed, we will reduce your Reward balance by $10 once the reversal is processed.
If your Rewards balance is less than the Adjustment Amount, you agree that Zip may recoup the Adjustment Amount through a reduction in future Reward redemptions or debiting the Adjustment Amount from your Zip Account.
12. Rewards Program participation rules Put simply – if you have a Zip Pay account and you have downloaded our App, you are eligible to take part in this Rewards Program. Employees, officers, directors, agents and our representatives are eligible to take part too (but sorry guys, you may be excluded from some Promotions).
We may choose to expand our participation rules at any time, at our discretion.
Participation in this Rewards Program is subject to your Zip Account remaining open and being kept in good standing - this means that we are allowing you to transact on your Zip Account. If your Zip Account is locked or you are denied access for any reason, you will be ineligible to participate in the Rewards Program or any Promotion for the period your account is locked or access is denied.
13. Exclusion and decline rules
If, acting reasonably, we believe that you (or a third party, including any Zip merchant): are engaging in suspicious, fraudulent, deceptive or dishonest conduct in connection with the Rewards Program or a Promotion; or are in breach of these Rewards Program T&Cs or any applicable Zip T&Cs (including your Zip Account T&Cs), we reserve the right at any time to: exclude, cancel or block you from taking part in the Rewards Program or Promotion; block, cancel, delay or decline the redemption of any Rewards ;or where a Reward Target (or applicable Reward amount) has been redeemed as a credit to your Zip Account (or redeemed through another means): reverse the redemption from your Zip Account or cancel the redemption through another means; or deduct the applicable redemption value from your Reward balance. If your Rewards balance is less than the applicable redemption value, you agree that Zip may recover the applicable redemption value through a reduction in future Reward redemptions.
We may also exercise any rights that are available to us under the Zip Account T&Cs. In addition to any of the above, should you engage in behaviour that breaches your Zip Account T&Cs (including making payments into your Zip Account that result in your account being in credit), we will exercise our rights to close or deny access to your Zip Account
14. Expiry and cancellation of Rewards or Rewards Target Any accumulated Rewards that have not been redeemed will expire 12 months after the date they were accumulated to your Rewards balance.
Any accumulated Reward will also be cancelled: if your Zip Account is closed by you and you have not redeemed your Rewards before this closure; or if Zip, acting in accordance with its rights under the relevant Zip Account T&Cs, closes or denies access to your Zip Account; we reasonably suspect that you accumulated the Reward in breach of the Rewards Program
T&Cs or Promotion T&C, or through suspicious, fraudulent or illegal activity; if the Reward was accumulated as a result of suspected unauthorised use of your Zip Account; if we incorrectly accumulated the Reward when you did not engage in Eligible Activity; or on termination of the Rewards Program.
OTHER LEGAL STUFF 15. Complaints We don't like having unsatisfied customers, so if you have any complaints relating to the Rewards Program, please reach out to our customer service team. Details on our complaints' management processes (including contact details and timeframes) can be found here https://zip.co/page/disputes-and-complaints.
16. Changes to the Rewards Program T&Cs We may vary the Rewards Program T&Cs (including Promotion T&Cs) at any time.
Unless the change is unfavourable to you, we will notify you of these variations via the App, on our Website, or any other means we make available to you, as soon as reasonably practicable and generally no later than the day of the change. Where such a change is unfavourable to you, we will provide you with at least 10 Business Days' notice via the App, on our Website or any other means we make available to you.
We may suspend or terminate the Rewards Program or any Promotion at any time on 10 Business Days' notice to you, however we may do so with a shorter notice period or no notice period if it is reasonably necessary for us to protect our legitimate business interests.
If we give you notice that we are terminating the Rewards Program, you must make all eligible Reward redemptions during this 10 Business Day period (or shorter period, as applicable), following which your Rewards will be cancelled.
17. Warranty disclaimer To the maximum extent permitted under applicable laws, we do not make any warranties or representations on the delivery, service, quality, quantity, merchantability, suitability or availability of: the products or services sold on any merchant or partner websites or at any instore premises; and our App, Website, or any other third party service used in the provision of the Rewards Program being timely, uninterrupted, or error free.
Nothing in these conditions is intended to exclude, restrict or modify any non-excludable right or remedy you have under law including the Australian Consumer Law. Any disclaimer, exclusion, or limitation as provided for in these conditions applies to the full extent permitted by law and subject to any non-excludable right or remedy.
18. Liability To the extent permitted under any applicable law, we (including any of our employees, officers, or agents) will not be liable for any loss or claim of any kind arising out of or in connection to the Rewards Program (including any loss, theft or destruction of Rewards or failure to supply access to the Rewards Program or a Promotion).
If we, by law, are liable for a breach of any implied term, we limit our liability to the amount of the Rewards Target.
19. Tax implications You are solely responsible for any tax liability, stamp duty or other government charges in connection with your participation in the Rewards Program and the redemption of any Reward.
20. Governing law The Rewards Program T&Cs are governed by the law in force in New South Wales. You submit to the nonexclusive jurisdiction of the courts having jurisdiction under that law in relation to any proceedings about or in connection with these T&Cs.
21. Definitions The following terms and expressions used in Rewards Program T&Cs have the following meanings, except where the contrary intention appears:
'App' means the mobile application we make available to use your Zip accounts.
'Business Day' means a day that is not a Saturday, Sunday, or public holiday in New South Wales.
'Reward' is a monetary equivalent value determined by Zip and attached to an Eligible Activity.
'Eligible Activity' is a transaction, order, purchase, or activity that is (a) authorised by Zip and (b) part of Promotion that will accumulate a Reward.
'Outstanding Balance' means the difference between all amounts credited to and all amounts debited from your Zip Account.
'Promotion' is a collective term we use to refer to any of our promotions. Each Promotion is unique and allows you to earn Rewards.
'Promotion T&Cs' sets out the 'Eligible Activity,' promotion period, Reward and any other special conditions specific to that Promotion.
'Rewards Program' is the overarching program which sets out how you can earn Rewards through our Promotions.
'Rewards Program T&Cs' includes these T&Cs and any specific Promotion T&Cs.
'Rewards Target' is the minimum monetary value of Rewards that must be accumulated before you can request a redemption. We will notify you of your Rewards Target in the App and may change this amount from time to time in accordance with these Rewards Program T&Cs.
'T&Cs' means terms and conditions.
'Zip' ('we', 'us', or 'our') means ZipMoney Payments Pty Ltd ABN 58 164 440 993 Australian Credit Licence Number 441878.
'Zip Account' means any Zip account (including a Zip Pay account) that we allow you to use for an Eligible Activity.
'Website' means zip.co or any other website that we may make available to you from time to time.
22. Interpretation For the purposes of Rewards Program T&Cs;
the singular includes the plural and vice versa; the words "include" or "including" are not used as, nor are they to be interpreted as, words of limitation, and, when introducing an example, do not limit the meaning of the words to which the example relates to that example or examples of a similar kind; all references to $ or dollars are to Australian dollars; and reference to a 'third party' includes an individual, corporation, an unincorporated association, government, state or agency of state, association, partnership, joint venture, or firm.
JD SPORTS AUSTRALIA XMAS TV AD INSTAGRAM COMPETITION TERMS & CONDITIONS
By taking part in this Contest, you accept and agree to all these terms and conditions. It is your responsibility to ensure that you review the current terms and conditions before participating.
How To Enter
This competition begins at 5:00PM AEDT 15th November 2021 and will run until 11:59PM AEDT 21st November 2021.
Participants will comment on the specific post by @ as many of the talent featured within the JD Xmas TV ad, and share the post on their story to be eligible.
The prize is One $1000 JD Gift Card.
The winner will be chosen at random from the pool of entrants who satisfy the entry criteria. The Winner will be notified via direct message on Instagram after the competition ends. If the selected winner does not claim the prize within 48 hours, JD Sports reserves the right to choose another winner.
The prize is non-transferable and not exchangeable for cash.
The decision of JD Sports Fashion Australia PTY LTD is final and binding on all the entrants. No correspondence will be entered regarding the selection of the winner.
JD Sports has the right to change, alter, or withdraw the competition at any time if circumstances make this necessary
If you are the selected winner, you agree to JD Sports publishing your name on its official social media channels including Facebook and Instagram.
JD Sports will use personal information which you provide, or which we obtain through our dealings with you, to administer the competition. We may, with your permission, also use it to tell you about our products and offers, and for market research including analysis and development of our products and customer relationships.
Gift Cards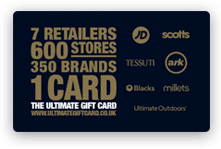 £5 - £300
The ultimate gift card is the only gift card you need. Available in over 500 stores across the country, it's the perfect gift.
Buy gift cards
Our Stores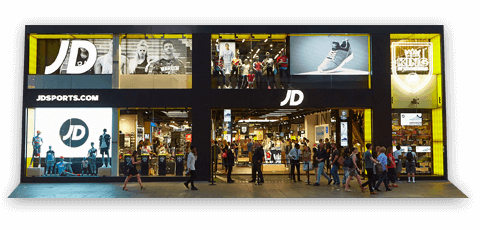 Find your local store, view opening hours and find out where you can get free delivery to collect your order from!
Find my nearest Store
We accept the following payment methods










Visit our corporate website at www.jdplc.com

Back to Top